Company Profile
---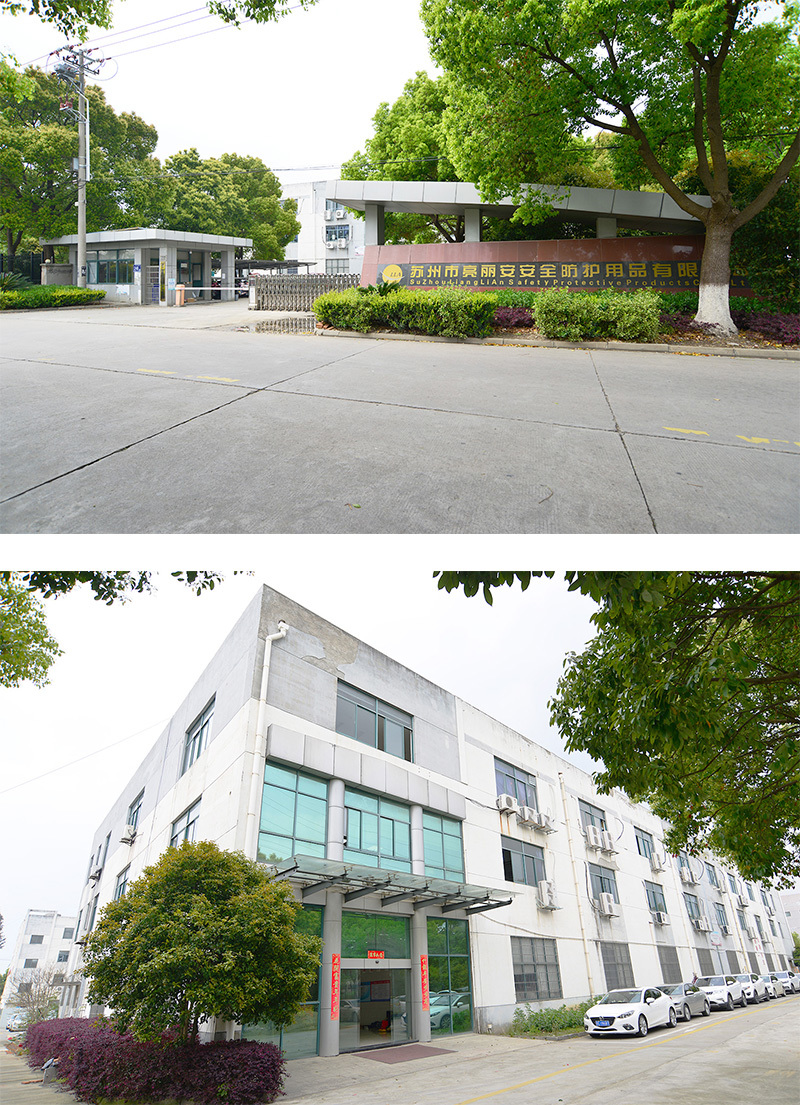 Suzhou LiangLiAn Safety Protective Products Co., Ltd.
---
Established in 2005,and specialized in manufacturing Hi Visibility safety garments and work-wears including seam sealed waterproof jackets,pants,and T-shirts etc.Our factory covers area of more than 20,000 square meters and with employees over 280.Our products range mainly export to European countries such as Belgium,UK,Spain,France,Netherlands,etc,as well as US.All products are conformed to the relevant standards like ENISO20471,EN343,and ANSI.
We have three working lines,two of them are computerized hanger system,and also a line for knitted garments. New technologies in fabric and components and machines are continuously monitored so that we can remain ahead of the competition.We use template machine to make out pocket flap,placket and every possible part that can be assembled by template machine. Therefore, every piece is with a standard quality level. In addition,we are ISO9001 & ISO14001 & BSCI certified.
We are continuously developing new garments to fulfil our existing extensive garment range.We strive to offer innovative products with unique features and benefits that are perfectly suited to the demands of the workplace environment.
We are proud of the fact that we have retained the majority of our clients,Many of them have been with us from our very start.We have maintained an excellent reputation based on our commitment to quality and service.Please,do not hesitate to send us your inquires and we will be happy to answer any questions that you may have.